Cogswell Hall Presents: Shamrock Sweepstakes
If you haven't purchased tickets for this year's Shamrock Sweepstakes, you'd better act fast! For just $25 you'll get a chance at winning $1000, and support Cogswell Hall from the comfort of your own mobile device or tablet! Tickets can be purchased below or in-person at Cogswell Hall.
The drawing will be held on Tuesday, March 20 at Cogswell Hall. Winners need not be present at the time of the drawing and will be notified via phone and/or email on March 20.
Ticket sales will be limited (no more than 315 will be sold), so each ticket has a 1-in-105 chance of winning one of the three cash prizes: $250, $500, or the grand prize of $1000!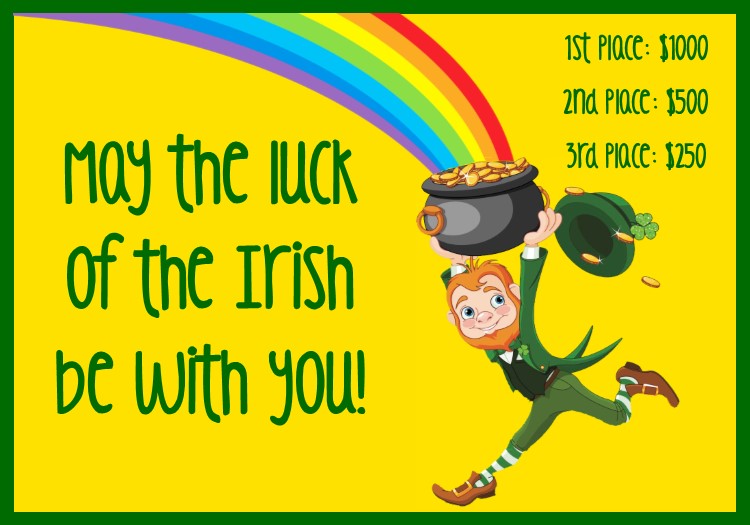 ---